Race of Gentlemen 2
With this Monday's impending snow vortex bringing another foot of snow, I figure I'd dig up these "remember the warm days" photos…
Race of Gentlemen, in it's second year, has already become a trophy weekend for our kind. The petrol-fueled celebration leaves vacant streets at the mercy of flathead-powered burnouts and slow-burn cruising. Shirtless dance-riots of stoned brutes emerge on the beach and in the last strongholds of the locals. Our hysterics manage to get us tossed from at least one night club as we push the limits of decency. The weekend moves like a blur from the daytime beach races, hotel pool parties, nighttime beach fires, strips clubs and sobering cycle rides.
The first night — Rendezvous at the StarLux.
The Second Day — Races begin…
Adjusting our vantage point, we slowly take over the Oilers' tower. The hot sun is compromised by a thick wall of fog.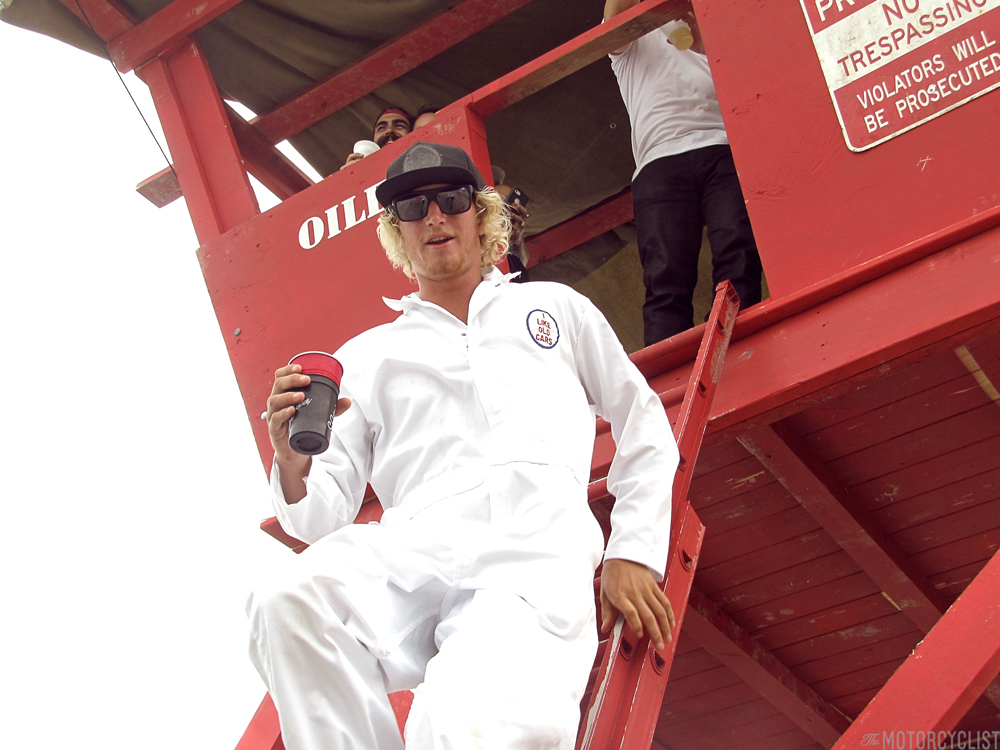 The Third Day — After a night of celebration, the races resume…
See you next year.
3 responses to "Race of Gentlemen 2"
Published - Jun 8, 2015
I love my Kawasaki Z1. Muscle bike shit… pretty cool. The original Kaw H1 (500cc) and H2 (750cc) were 2-stroke triples. (Below) It depends on how you look at it. The H1 and H2 came out before the Z1 did. So technically they were the first Kaw muscle bike (sort of). However, the Z1 was […]